From August 1st ClixSense will be ySense

MoneyMakerLand

August 02, 2019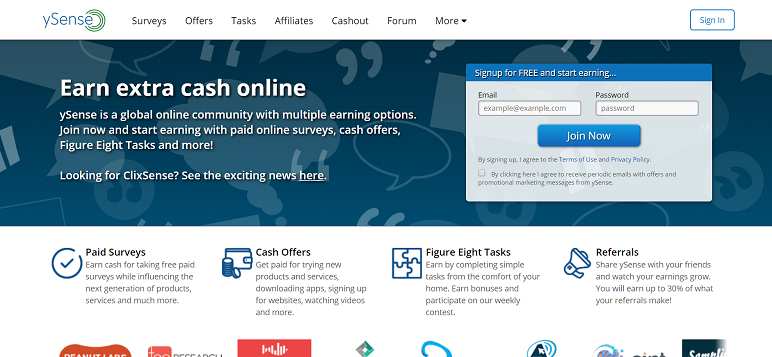 Reading time: 1 mins
C
lixSense is from the far 2007 one of the reference sites for all those who want to make money online with over $ 40,000,000 paid to its users (yes, 40 million!).
Well, from 1 August 2019
ClixSense has become ySense
, a US company based in Manhattan Beach, California.
The new was unexpected and users who accessed the old beloved ClixSense from midnight on August 1st were redirected automatically to the new portal called ySense.
What does it change now?
Technically nothing.
ClixSense has been for years a PTC (Paid To Click) where you could make money online simply by displaying advertisements, but in recent years it has turned into a survey site where you can make money with the internet by responding to market surveys.
Without a doubt, ClixSense, or rather ySense, is one of the most serious and secure online earnings sites and, we believe, this name and company change does not in any way influence the use.
If you want more information about ySense (formerly ClixSense) or simply use our service to find referrals, we have also updated the official description with the new name: just click on the button below and you will be redirected to the full review.
Good earning to all.
MoneyMakerLand.