Welcome to GetMyRefs

MoneyMakerLand

October 23, 2017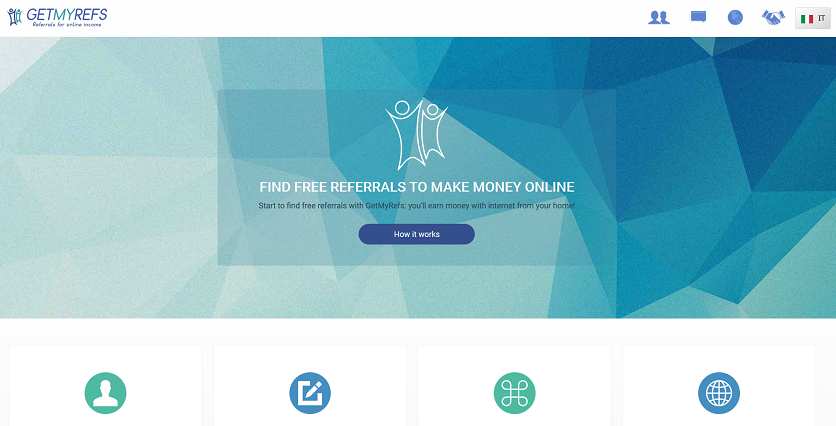 Reading time: 1 mins
G
oodmorning everyone.
I briefly disturb you to tell you that the GetMyRefs'
English version
is online and you can access it by clicking the flag on the top right.
It's been a pretty long job, but we're finally ready to tell a new story,
our story
.
From today, all foreign users who visit GetMyRefs will see the portal translated into their language (structure, reviews, articles ...) and this will make it easier for them to use the project, which, translated, it means more traffic and more referrals for you!
Why do we need to translate GetMyRefs in English?
I believe that having a multilingual site can really be the key to success.
First of all, there are more than 7 billion people in the world, while in Italy we are about 60 million (more than 100 times the available traffic). They are also more accustomed to moving abroad to the online earning world and will therefore be a constructive contribution to the project itself: new business unknown to us, new testimonies, etc...
From today, my commitment will be to get known GetMyRefs out of the Italian borders to get GetMyRefs what was Guadagnolandia in Italy:
the best website about money online
!