Golden Farm: why it has been blacked out on MoneyMakerLand?

MoneyMakerLand

December 25, 2019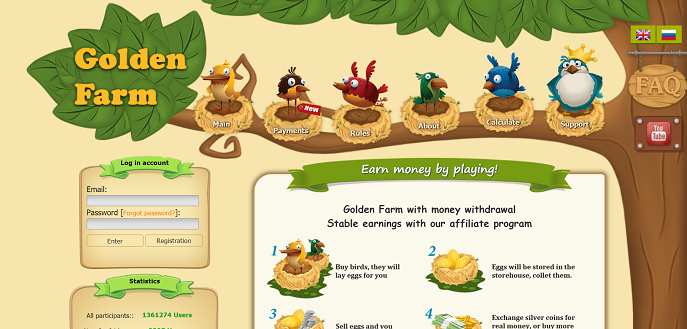 Reading time: 1 mins
G
olden Farm is a browser game that allows you to make money online by converting the eggs you earn in the game into silver coins convertible into real money.
The site was suggested in MoneyMakerLand on February 18, 2018, but today we were forced to obscure Golden Farm from MoneyMakerLand.
Why has Golden Farm been hidden?
The question is more than legitimate since in these 2 years the members of our community have uploaded a total of 56 payments (for a total value of over € 4,000.00) and 42 opinions with an average rating of 3.9 out of 5.0.
The problem is that several users have informed us that in the last period Golden Farm has had difficulty sending the money and, alerted of the situation, we have inquired in detail on the various sites that have actually confirmed these suspicions.
MoneyMakerLand wants to guarantee as much security as possible to its subscribers even if the world of online earning is already a dangerous place, therefore we thought it safer to remove
Golden Farm
from our database in order to don't to promote a business in difficulty that could cause harm to users.
Thanks for your attention,
MoneyMakerLand